Why Go Through With Valentine's Day?
Why celebrate now that I'm married?
I hate Valentine's Day. I always have. See, I met my wife in my late 30s. Before that, I was never dating anyone around this time of year, and as such, I have always had a problem with all the "love" tossed into the face of single people year after year. Why celebrate it now that I'm married? Valentine's Day has never done anything for me.
Now that I'm married, I can appreciate my wife's point of view. She takes a more aggressive stance. "I have spent too many Valentine's Days single. We're doing something even if it's just you getting me a card!" Ok. I can appreciate that.
Normally for Valentine's Day, we keep it low key. I get her a card. I get her flowers. I cook a pan of lasagna.
This year I wanted to be different
Why spend money on flowers that are going to die? I also do most of the cooking, so why cook a "special" meal? No. She sees it as a special day so let's be special. We went to Reale's Pizza and Cafe.
I love this place. This is a place designed for me and my wife. It's contemporary yet rooted in history. The character this place presents feels authentic and without pretense.
The owner is an old school New Yorker who jaunts from table to table clapping patrons on the shoulder, shaking hands, and going full Richard Dawson. Ok, not full. He doesn't kiss the ladies full on the lips. It's more like half-Dawson, a kiss on the cheek or top of the head.
The food is fabulous every time we've been. I have never tried their pizza, but as a patron passed me going out the door (you can order and pick up), my nostrils had a full on assault of rich marinara, I almost tackled the guy. For their main dishes, you can't go wrong. The Seafood ala Diavola is spectacular, and the bruschetta was so full, it was a meal unto itself.
Here's the kicker for me, if you go there on Thursday nights (surprise, Valentine's fell on a Thursday night), there's a crooner in the corner laying down the smooth Rat Pack classics to set the atmosphere for your Lady & The Tramp moment. Whether you're strangers in the night or celebrating 47 years together as the couple next to us, this place is special.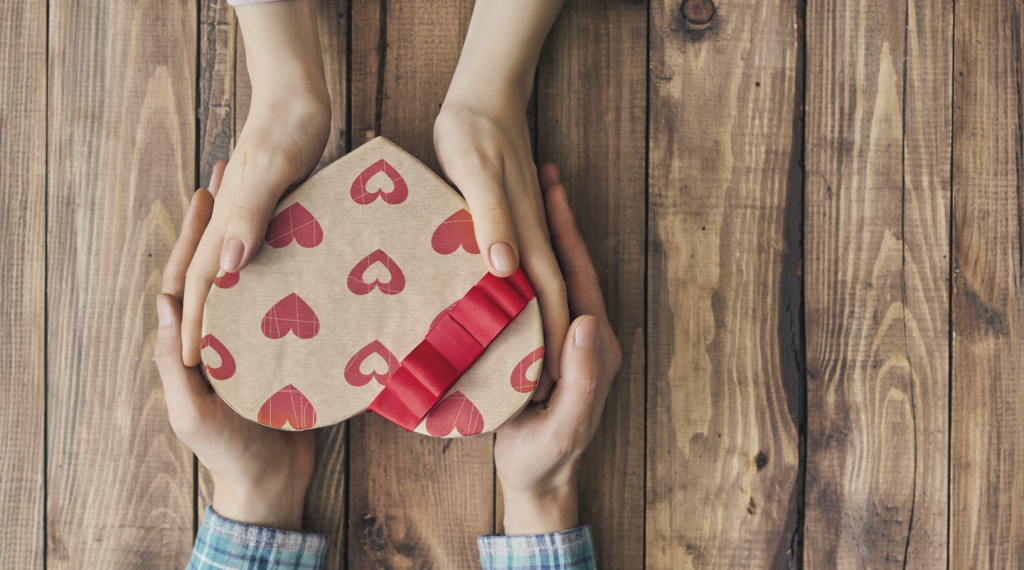 So why go through all of this?
I will never see Valentine's Day as "special". I will never see it as a day that celebrates "Love". As a pure opportunist, I will see it as a day to do something special for the one I love. Truth be told, she would be absolutely happy with a card on the dinner table and the smell of homemade lasagna in the oven. I chose wisely. So why go through all this? Here's why:
We sat in Reale's lobby for over an hour. It was a last minute impulsive decision and if you've never dealt with a restaurant on Valentine's Day, go make your reservations right now for 2020. As we sat there, we talked. We laughed. We grumbled. We laughed some more. When we finally sat down at our table, we continued to enjoy each other's company, companionship, and love.
So yeah, go and make an effort. Go out there and adventure. Go get in a fist fight with some Richard Dawson wannabe for making moves on your wife. Get out there and make some memories.
PS. The fist fight didn't happen. When he shook my hand, I could tell right away he was New York tough and Old Man strong. I wasn't going to stand a chance.
PPS. Actually, he shoved a cannoli at us and I forgive the whole thing!